Best Diabetes Hospital In LB Nagar | Hyderabad 
We Care For You


Gastroenterology

Neurology

Pulmonology

Gynecology

Cardiology

Orthopaedic

Urology

Pediatrics

ENT

Critical-Care-Medicine

Evya Hospital is one of the topmost healthcare providers in Hyderabad, Telangana. We are a group of professionals who believe that providing quality care is the most important aspect of healthcare.
Our hospital follows standards for cleanliness, hygiene, and safety of patients. Evya Hospitals are fully equipped with high-quality healthcare delivered, with the most modern equipment and cutting-edge technology combined with expert doctors, technicians, and nursing staff with extensive experience. It strives to play a leading role in providing quality health care by successfully delivering more value to the people.

Kiran Kumar Thota
07:17 04 Apr 23
This is one of the best Hospitals in Vanasthalipuram, doctors are very friendly and always in positive approach from the day one, no unwanted tests and medicines,Iam impressed 100% with treatment and service given by Team EVYA

saketh allani
05:17 23 Mar 23
Very good diagnosis of the underlying problem.Even better than Yashoda hospitals. The staff is delivering service with patience. Doctors visit regularly 3-4 times a day to check upon you. Overall good care and I highly recommend this place for the people who need to consult General physician. he is very famous and have very good experience in the field.

Suresh S
08:57 14 Mar 23
I have a very good experience with the medical emergency and its difficulties. But in EVYA it was different.., and the reason behind is Doctor Mallikarjun Rao Garu ( K.V.M ). Not only 24x7 treatment part, its excellent maintenance, ambience and the nurse staff all are good at their part. One can say easily, EVYA is one of the best hospital in the L.B.Nagar / Vanasthalipuram locality.
Discover Excellence in Orthopedic Care at Evya Hospital - The Best Orthopedic Doctor in Vanasthalipuram When it comes to musculoskeletal health, you deserve the very best care. At Evya Hospital in Vanasthalipuram, we are proud to be home to the best orthopedic...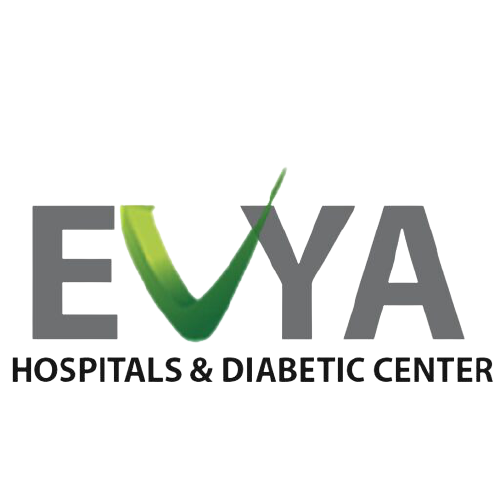 Our doctors are specialized with advanced training in a variety of medical aspect who are skilled at implementing treatment regimens that are based on patient outcomes.
General Medicine
Neurology
Cardiology
Orthopedics
Nephrology
General Surgery
Gastroenterology