Best Diabetes Hospital In LB Nagar | Hyderabad 
We Care For You


Gastroenterology

Neurology

Pulmonology

Gynecology

Cardiology

Orthopaedic

Urology

Pediatrics

ENT

Critical-Care-Medicine

Evya Hospital is one of the topmost healthcare providers in Hyderabad, Telangana. We are a group of professionals who believe that providing quality care is the most important aspect of healthcare.
Our hospital follows standards for cleanliness, hygiene, and safety of patients. Evya Hospitals are fully equipped with high-quality healthcare delivered, with the most modern equipment and cutting-edge technology combined with expert doctors, technicians, and nursing staff with extensive experience. It strives to play a leading role in providing quality health care by successfully delivering more value to the people.

nagaraju gadagoni
08:34 14 Nov 22
My brother in law recently admited with blood infection in brain and some fiver this is very dangerous almost coma stage or etc..... and we had a very positive experience. With in 2 days he recoverd well...I heartfully thank entire EVYA hospital doctors and staff, especially Dr. K.V Mallikarjun Rao sir care that helped my brother in law to recover.I can say it is the best hospital in Vanasthalipuram-Hyderabad locality with all facilities, best care, economic charges when compared to other corporate hospitals with all latest equipment and very well experienced doctors.And this is very near to villages .and staff was good explain to everything ,especially mallikarjun sir cam and slowly explanation point to point again and again....After coming to EVYA Hospitals, I regretted why I did not choose this hospital earlier. It was a friendly environment and we felt like home.I will recommend EVYA Hospitals for anyone looking for health care for their family.1

Mady Nalabolu
04:50 03 Nov 22
Admitted for viral fever treatment. From days 1 of admission, management made me very comfortable in explaining processing and admission was so quick without any hassle.Dr Mallikarjuna Rao sir very expert in diagnosing the problem systematically by ordering tests in sequence rather ordering bunch of tests at once and also communicating clearly on test results immediately and next steps.Entire staff was very friendly, attentive, decent patient visits . I never expected this level of care in this locality and I definitely recommend EVYA Multi Speciality Hospitals @Vanasthalipuram.
Evya Hospital best diabetes hospital in Hyderabad, Diabetes is a constantly increasing problem that affects both the younger ones and older adults. The cause of diabetes usually depends on the people's hormonal balance.  The department of diabetes and...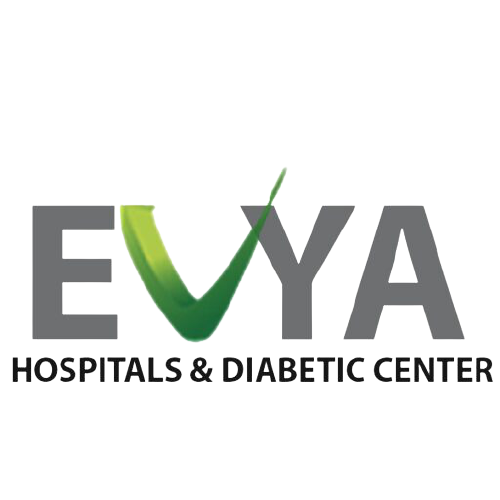 Our doctors are specialized with advanced training in a variety of medical aspect who are skilled at implementing treatment regimens that are based on patient outcomes.
General Medicine
Neurology
Cardiology
Orthopedics
Nephrology
General Surgery
Gastroenterology